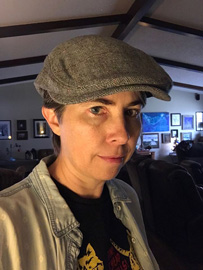 Author & Artist
Stacy Shofner Williams
​Stacy's passion for writing took off with her participation in science fiction themed online writing clubs. In addition to writing she enjoys drawing and painting and listening to Beethoven and movie soundtracks, and is a Star Wars geek who has been rumored to dress up on occasion as a stormtrooper. She resides in her native state of Oklahoma with her husband and three sons and cats that can talk but choose not to.
Samples of her artwork can be found at Fine Art America and Etsy.
View Artwork
Of Shadow & Ash
Stacy Shofner Williams
​Of Shadow and Ash is a fantasy adventure as seen through the eyes of Janet Skyy, daughter of a recluse harboring many secrets. It features aliens and lost civilizations, nightmares and ghosts, a deadly plague and ancient legends.
The cover was designed by Josh Parker with cover art by the author.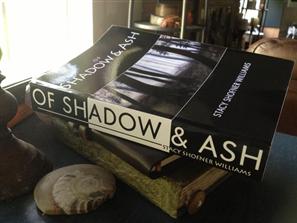 Testimonials
Check out some of our Reader Reviews